The Home of Free Floor Care
For New Customers we offer FREE floor cleaning services which include but are not limited to tile buffing, carpet shampooing, and high traffic stain removing. Schedule a meeting with us to see how we can improve the cleanliness of your office at no charge!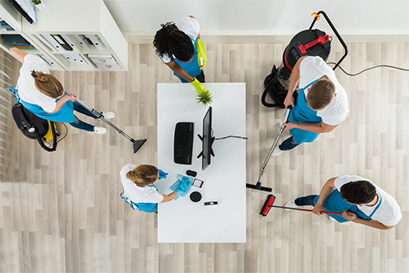 Free Floor Care
For new customers, we offer FREE Floor Care which includes detailed buffing and heavy traffic areas carpet shampooing.
Ahead Of The Curve
Showcase our newest technology in performance evaluation, QR codes in restrooms.
Industry-Leading Safety Standards
We have over 20 years of experience with cleaning construction sites, food processing plants, and other safety focused companies.

"They have been a huge help to our company! I would recommend them to everyone!"
John Johns, Tulsa
Contact Us Today!
Walk into a cleaner office tomorrow!